Welcome to Hill County Insurance Agency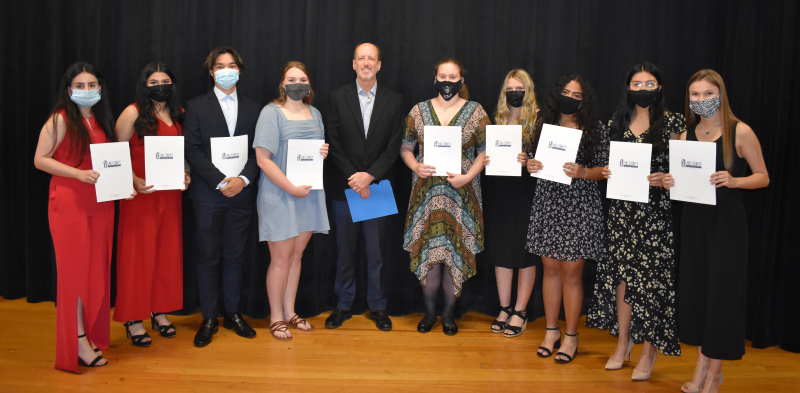 High School Seniors receive $4,500 in scholarships toward their degrees and certifications to become law enforcement officers, fireman, paramedics, nurses, and doctors. Congratulations to these students for being selected for the 2021 Patrick F. Siddons Emergency Services Scholarship Awards.

COVID-19 UPDATE
LOBBY IS OPEN !
Effective April 1, 2021, our Lobby is open during normal business hours
If Vaccinated No Mask Is Required !
Through advanced technology our full staff is available by phone and email to assist you during business hours
PHONE - Call 254.582.2421 for Quotes, to make Payments, Policy Changes, and for Claim Assistance. Visit the About Tab for Direct Staff Phone Numbers and Email.
EMAIL - Click About and scroll to the bottom for Specific Staff Emails or use info@hillcountyins.com
PAYMENT DROPBOX - Drop Sealed Envelopes, with Payment & Invoice, in our Depository Box located in the Drive Thru Lane
DRIVE THRU - 8:30 AM to 4:30 PM
ONLINE – For 24/7 policy service options click the Support Tab for online payment, claim, and policy service requests. Visit the About Tab for Direct Staff Phone Numbers and Email.
Hill County Insurance was founded in 1912, and four generations of my family have served our loyal clients for that past 109 years. We appreciate your business and trust.
Bill Siddons - Agent
We have been providing personal and business insurance solutions for over 100 years. We specialize in serving clients who prefer an advocate and long term partner.
We offer competitive insurance programs for both Personal and Business insurance exposures.
As the largest Independent Insurance Agency in Hill County, let our Business Insurance specialists work for you. We provide Business Owner Packages, General Liability, Commercial Auto, Workers Compensation, Equipment Coverage, Cyber, and Bonds.
Choice, Customization, and Advocacy is our hallmark. As trusted advisors we help our clients meet their specific needs while helping them become educated consumers. We offer all types of Personal Insurance to clients in Texas including Car, Home, Life, Boat, RV and Motorcycle Insurance.
We are a proud partner of the Combined Agents of America group which gives our clients access to top tier carriers and programs to meet their needs.
We serve risks throughout the State of Texas. We provide online tools to service most policies 24/7.