Business Insurance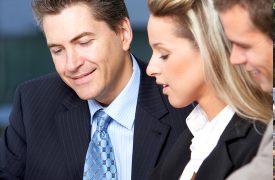 We pride ourselves in evaluating each client's business insurance needs to deliver real solutions. Our experience and access to top rated carriers helps us customize those solutions to reduce overall cost of risk. Each of our staff have earned professional designations to provide maximum value to our clients.
We have expertise in many industries including construction, environmental risks, medical products, investment properties, professional, manufacturing, service, and retail.
We can provide Workers Compensation experience valuations to verify modifier and statistical reporting accuracy. In many cases this allows us to reduce claim reserves which helps preserve valuable experience modifiers. Few agencies provide this service at no cost to their clients.
We can provide loss control to help mitigate property, liability, and employee related losses. Contact one of our business insurance specialist to learn more about our complimentary value added services which separates us from the competition and makes us a key strategic partner.