Giving Back to the Community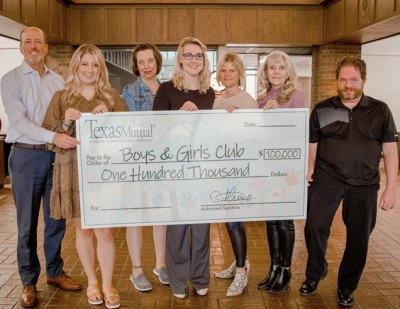 Boys & Girls Club of Hill County
Texas Mutual awards the Boys & Girls Club of Hill County $100,000 to help improve generational learning by supporting the construction of their new 20,000 square foot youth center currently under construction in Hillsboro, Texas

$2,000,000 was awarded to 38 organizations across Texas. Bill Siddons, who applied for the grant stated, "Texas Mutual is a great partner and I am excited they selected our community. Their generous gift will ensure the youth center will positively impact children for years to come."

Texas Mutual is one of the largest providers of workers' compensation coverage in Texas. Their mission is to create a stronger, safer Texas. They invest in communities across Texas where their partners, employees, and customers live and work.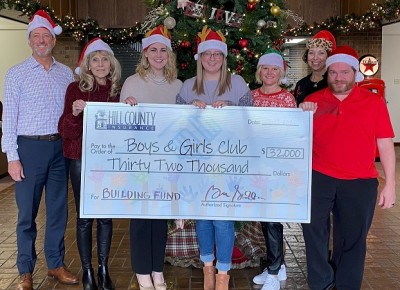 Boys & Girls Club of Hill County
Hill County Insurance and staff give substantial time and money back to the community on an annual basis. The agency presented $32,000 to the Boys & Girls Club of Hill County Building Fund. The new building will provide 20,000 square feet for education, meals, recreation, and gym activities. The Club will soon be able to serve over 200 youth daily. The facility will also be utilized for community events and youth sports activities. Recently, the Club also received a $150,000 grant to support Project Learn and the Food Program. Community support for the project has been incredible. To learn more or to support the project contact CEO Jerry Carbajal at gcarbajal@bgchillcounty.org or (254) 205-2046